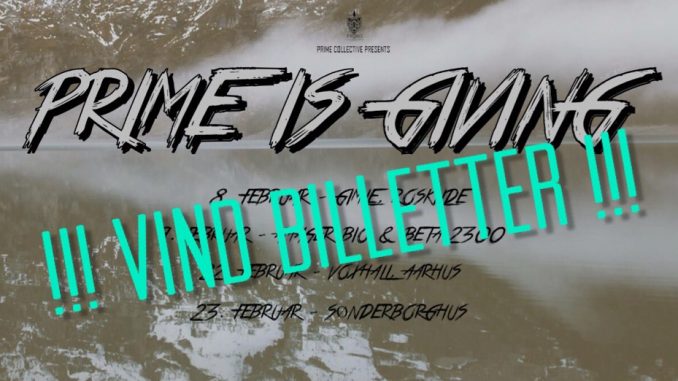 Du har nu den enestående mulighed, at du kan vinde billetter til dette super fede-, og samtidig givende arrangement.
Du oplever cremen af cremen indenfor dansk metal give den ene lækre koncert efter den anden. Lækkerierne kommer som perler på en snor.
Vi udlover 1×2 billetter til en valgfri koncert af de 4 nedenstående.
Du skal blot svare på følgende spørgsmål samt tagge hvem du vil have med:
– Hvor mange af de 4 koncerter deltager det unge fremadstormene band Royal Deceit i??
– Tag den person du vil have med til koncerten.
HUSK: Svaret SKAL gives på vores Facebook opslag for denne konkurrence.
Vinderen bliver offentliggjort på vores Facebookside, samt bliver kontaktet gennem Messenger. Det sker mandag den 28. januar.
8. Februar – Gimle, Roskilde
Billy Boy In Poison, Cold Night For Alligators, The Vision Ablaze, Sunless Dawn, Hearteater, Blind Channel, Between Oceans, Ivy Crown, Celestial Son
9. Februar – Amager Bio & BETA2300, KBH
Defecto, Siamese, Helhorse, Grusom, Cold Night For Alligators, Sunless Dawn, Ivy Crown, Blind Channel
22. Februar – Voxhall, Aarhus
Møl, Defecto, Unseen Faith, Cold Night For Alligators, Grusom, Royal Deceit, Beneath The Silence
23. Februar – Sønderborghus, Sønderborg
Artillery, Cold Night For Alligators, Grusom, Daze of June, Hearteater, 9000 John Doe, Wolves Among Us, Sunless Dawn, Royal Deceit